Dalnaspidal Lodge by the Shores of Loch Garry, Perthshire, PH18 5UJ
This beautiful Lochside Highland Lodge in Perthshire enjoys the ultimate remote Luxury location with stunning views. With 5 large grand Bedrooms this former Sporting Lodge is the perfect venue for large Groups Self Catering, Fishing Holidays. Only 60 minutes drive from Perth this is also the ideal location for those simply wanting the escape the stresses of the outside world without the need for long distance travel and flights.
Dalnaspidal lodge completed renovated and transformed only recently is now a luxurious large holiday house. With 4 en suite bedrooms and a 4th bedroom with its own bathroom, this is a fantastic holiday home for larger parties who appreciate the better things in life. The rooms are beautifully furnished and presented with great style yet still retaining an atmospheric lodge feel. Open fires and of course, spectacular views finish off a great experience. The lodge is hidden in some ancient Scots pines and looks up beautiful Dalnaspidal Glen and loch with the mountains surrounding it. Deer are regulars here and you can walk for miles and miles.
Availability and Secure online bookings – please enter your dates below
Dalnaspidal Lodge
Luxury 5 Bedroom Lodge sleeps 10 people
Remote Lochside Location
4 Supersize King Size en-suite Bedrooms, 1 Twin bedroom with it's own bathroom with bath with shower over
Sunroom with Stunning Loch Views
Gas central heating & open fires
Lounge with Open fire leading to sun room. Small lounge with fire and Bar
Hallway, drying and cloakroom with wc
Large Living room with Open Fire TV / DVD
Laundry, Television Room, Main Sitting Room
Sporting activities available
Dining Room with pine table that can seat 10 people
Billiard Room
Kitchen with Fridge / Freezer, Washing Machine, Tumble Dryer, Dishwasher microwave and Pantry
Rear hall and back door.
Open Gardens
Ice Machine and Hot Plates
Permit Free Fresh Water Loch Fishing
Driveway parking for up to 5 cars
TV, Freesat channels
Bedding and Towels
2 Pets Welcome £25 Per Pet Supplement
Self-catered. Daily maid available by arrangement
Loch Garry and Dalwhinnie
Your Accommodation Local Area Information Enquire / Book Now Loch Ness and Nessie Loch Garry and DalnaspidalFantastic Day Trips The Whisky Trail

The tiny hamlet of Dalnaspidal has only a handful of residents, the nearest localility with basic shops and services is Dalwhinnie (15 miles) at the head of Loch Ericht, made famous by it's Whisky distillery. Dalwhinnie provides a fantastic central touring base for Loch Ness and the Great Glen to the West. Glenlivet, the Whisky trail and the Cairngorms to the East. Wester Ross and the Northern Highlands to the North and Perthshire its castles and glorious gardens to the South.
Whether you wish to hill walk, mountain bike, golf, fish, ski, snow board, windsurf, kayak or take it easy Dalnaspidal Lodge, offers all these activities within a cycle or drive away. Located near Aviemore, Kingussie and Newtonmore, this is also an ideal base from which to explore the rich variety of Scottish Highland country pursuits against the stunning back-drop of the Grampian and Monadhliath Mountains in the Cairngorm National Park.
Shadowed by dramatic peaks predominantly Ben Alder, Loch Garry itself is fed by the Rivers Allt Shallainn, Allt na Duinish and Allt na Cosaig which enter from its southern end. The loch occupies a deep northeast-southwest aligned trench cut by glacial action. Glen Garry provides the main route northwards for both the A9 road and the railway from Perth to Inverness. The Loch has a great reputation for its trout fishing.
Also for the Historians Loch Garry was also the scene of a famous Scottish battle in 1654, involving a certain Thomas Morgan, 1st Earl of Middleton at Dalnaspidal near Loch Garry on the Drumochter Pass.
Fishing Loch Garry
Guests staying in our lodge are welcome to fish on Loch Garry and also Neighbouring Loch Ericht from the bank or you are welcome to bring your own boat to launch. Please ask for rules before booking. Both Lochs have a good wild stock of Brown trout. Good trout fishing in both lochs and further hill lochs are available but please ask about access. For instruction Alistair Gowans 01796473718 www.anglingintayside.co.uk In addition there is plenty of other rivers and lochs you may wish to fish for salmon and trout. The Season for trout fishing on the Lochs is March to September.
Sporting / Deer Stalking
Stalking red or roe deer is a fascinating way to discover Scotland's landscape and culture. You will spend time walking through beautiful landscapes – mountains, glens and forests – as you go in search of the deer. The red deer on the estate are carefully managed on a sustainable basis producing a healthy quality food in balance with the local environment. Deer welfare, conservation and environmental enhancement are important initiatives for the estate. You will spend time with one of the estate stalkers on the hill. The tradition of deer stalking will offer you an insight of Scottish culture which many other visitors will never experience. Deer stalking is the term we use in Scotland for hunting and shooting deer. It is an important part of modern day land management. It also contributes to the local economy, helps protect many native plants and species and maintain a healthy and strong population of red deer. Deer stalking is also a traditional activity in Scotland, a link to the traditional culture of the Highlands. Please also discuss stalking the deer with your binoculars or camera. Red Stag season 1st July to 20th October
Roe bucks 1st April to 20th October and Does 21st October to 31st March. During the season Stalking red deer is available by arrangement with the estate manager. Please contact Patrick Thompson 01540 672002 for availability and costs.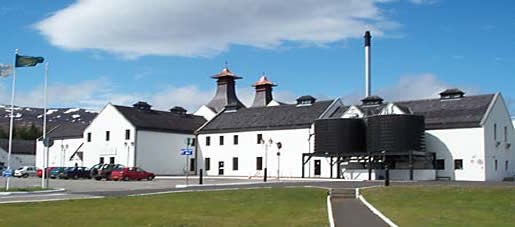 Dalwhinnie Whisky Distillery
Close by and well worth a visit is Dalwhinnie distillery, producing Single malt Scotch whisky, classified among the Highland Single Malts. The distillery was founded with the name of the town in the late 1890s. The site was chosen for its access to clear spring water from Lochan-Doire-Uaine and abundant peat from the surrounding bogs. Set in splendid mountain scenery, Dalwhinnie is the highest distillery in Scotland. The name Dalwhinnie means meeting place, which refers to the meeting of ancient cattle drovers' routes through the mountains.
Here you can see the distillers at work, harnessing the snow fed waters of the Allt an t' Sluic, fresh from their journey through moorland heather, producing a full-bodied malt with a surprisingly delicate taste. You can savour a complimentary dram of Dalwhinnie during your visit, You'll find the doors of the distillery in the mountains open to visitors all year round with restricted hours in the snowy depths of the highland winter.

The locality of Dalnaspidal and Dalwhinnie
Your Accommodation Local Area Information Enquire / Book Now Loch Ness & Nessie Loch Garry and DalnaspidalFantastic Day Trips The Whisky Trail
The tiny hamlet of Dalnaspidal has only a handful of residents, the nearest localility with basic shops and services is Dalwhinnie (15 miles)
Tomatin Distillery Visitor Centre 01808 511444, starting at Dalwhinnie drive yourself on a wonderful scenic route down historic Speyside visiting some or the world famous Scottish distilleries, Bells Distillery, Pitlochry Tel 01796 482003.
Pitlochry Fish Ladder Set in the Hydro dam at Pitlochry enjoy a pleasant walk around loch faskally and admire the mighty hydro engineering. See if you can spot any fish swimming through the fish ladder bypass with viewing platform.
Pitlochry Festival Theatre Excellent selection of afternoon and evening performances if you want a night out Pre booking required. Pitlochry Festival Theatre, Port-Na-Craig, Pitlochry, PH16 5DR Box Office: 01796 484 626, Reception: 01796 484 600 Fax: 01796 484 616 www.pitlochry.org.uk
Scottish Crannog Centre See how the ancient Scots lived – all the comforts of home over water. On the banks of Loch Tay near Aberfeldy, enjoy some superb highland scenery on the drive there and back. March to October. 01887 830583.
Wolftrax Mountain Bike track A great day out for all ages. Bring your own bike or hire on site. Café. There are also pony rides on the same site at Haflinger trekking centre. 01528 544786 www.forestry.gov.uk/WolfTrax
Highland Activities caters for most outdoor adventures for all ages and abilities. For those who wish to explore the wilderness of the highlands and enjoy an outdoor challenge. Tel 08450 945513 www.highlandactivities.co.uk
Nae Limits Ballinulig. White water rafting and lots of other challenging activities.Tel: +44 (845) 017 8177 E – http://www.naelimits.co.uk Hafflinger trekking centre. An fun day for young and inexperienced riders also catering for disabled. Yolande Robertson 079261 78529.
Newtonmore Riding Centre. Riding, trekking and instruction available. 07000766437 / 07831 338012 www.newtonmoreridingcentre.com
Blair Trekking Centre, Blair Atholl Set in the grounds of Atholl castle open April to October except Saturdays. 01796 481568. Newtonmore Folk Museum. Just off the A9 at Newtonmore. Well worth a visit from anyone staying in the area wanting a relaxed and enjoyable day and you will learn about the history and people of the area. Fascinating day out. Play area for kids. Café. Summer opening only. Free entry! 01540673551 www.highlandfolk.com Highland Wildlife Park. Just off the A9 between Aviemore and Kingussie.
Experience Scottish wildlife as well as international endangered animals of mountains and tundra in the spectacular setting of the Highland Wildlife Park. Drive around the Main Reserve in your own car and then investigate the walk-round area by foot, looking out for the snow monkeys being fed and Amur tigers! Open daily – opening times are from 10am – 4pm (last entry 3pm) and extended in summer.
The Highland Wildlife Park This was opened in 1972 and, along with Edinburgh Zoo, is run by the Royal Zoological Society 01540 651270 www.highlandwildlifepark.org
The Landmark Centre Carrbridge. A great range of outdoor active outdoor play activities for bigger kids. Café. Open all year but dress for the cold in winter. 0800 3313446 / 7313446 www.landmark-centre.co.uk/LocalInfo.htm
Hilton Coylumbridge Funhouse 4 miles out of Aviemore on Glenmore Road great covered play area for small kids. Located at Hilton Hotel. There is also a swimming pool here open to non residents. 01479 810661
Pitlochry Children's Amusement park. Open Daily Easter to the End of October Highland Perthshire's N°1 Kids Action Zone! Have a fun day out in Pitlochry for all the family, young and old. Pirate Ship, Cups & Saucers, Magic Roundabout, Bumper Cars, Boats & Orbiter Shuttles, Water Blasters, Kiddies Track Ride, Family Amusement Arcade, Carousel and Snack Bar. +44(0)1796-472876 F: +44(0)1796-473320
Rothiemurchus Shooting School, Aviemore. There is nothing quite like the sheer thrill of shooting at clay targets as they soar across the sky and the range of facilities make for the most exhilarating days shooting. They offer a wide range of sporting targets in natural surroundings with 26 automatic traps, each with multiple shooting positions, including high pheasant tower, bolting rabbit:, driven grouse, springing teal. They have full-time and part-time experienced instructors who provide expert one-to-one tuition giving you the confidence to really enjoy this exciting sport. Lighter weight guns and low recoil cartridges are available for ladies and children so that everyone can have a great time, and before you know it you'll be hitting more clays than you thought possible! 01479 811272 http://www.rothiemurchus.net/Pages/Activities/Clay-Shooting.html
Swimming pool at Aviemore Highland Resort Tel 0844 879 9152
Loch Insh Water Sports Home of the Cairngorm Canoe and Sailing school or try some snow board or ski instruction on their 60m dry slope. Loch Insh Watersports Kincraig Kingussie Inverness-shire PH21 – 1NU Tel +44 (0) 1540 651 272 www.lochinsh.com
The locality of Dalwhinnie
Apart from Dalwhinnie Distillery and gift shop we are a few hundred meters from the Dalwhinnie Inn, a great pub. The bar / restaurant is very comfortable with an excellent menu and there is a beer garden where there. Dalwhinnie has a further choice of Inns, Spar Shops, Cafes, Restaurants and a Railway Station with direct services to Aviemore, Inverness, Pitlochry and Perth. Fuel Stations and Garage services are available at Dalwhinnie – fuel and papers only. 01528 522311 McCormacks, Kingussie. Recovery and repairs (AA recovery) 01540 661381 Kinloch Rannoch Garage – fuel only. Not extended hours. Blair Atholl Garage –fuel, recovery and repairs. 01796 481221.
Eating out further afield of Dalwhinnie not recommend…just suggested as any one especially as guests have different expectations and restaurants change over time. Post Taste, Rannoch (F) Post Taste is open 1000 – 1600 for tea, coffee and light meals and from 1800 – 2030 for evening meals. For reservations Tel. (01882) 632333. Internet access available. Blasta Newtonmore 01540 673231, Delicatessen / Take Away Food – What's Cooking, Newtonmore 01540 673777. Columba House Hotel, Kingussie 01540 661402 The Cross, Kingussie 01540 661166 La Taverna Ristorante, Aviemore. (F) 01479 810 683 Lisis, between Aviemore and Grantown (F) 01479 831339 The Loft, Blair Atholl 01796 481377, Atholl Arms Hotel, Blair Atholl. 01796 481205 The Old Armoury, Pitlochry 01796 474281 Port na Craig, Pitlochry* 01796 472777 Killiecrankie House Hotel 01796 473220
Highland Lochside Lodge Perthshire – Accommodation
Your Accommodation Local Area Information Enquire / Book Now Loch Ness & Nessie Loch Garry and DalnaspidalFantastic Day Trips The Whisky Trail
Warm and cosy accommodation in the Scottish Highlands
Just an hour from Perth and ½ hour from Aviemore, Dalnaspidal Lodge is near the A9 so travelling is easy but you still have that wonderful sense of wilderness. This is a great house, well located to explore north and south, easily reached for a long weekend and once there you can throw your cares away.
Dalnaspidal Lodge was recently renovated into a luxurious large holiday house.
There is a lovely sunroom with great views and a beautifully fitted kitchen with every piece of equipment you can think of. The same thought and planning is also seen in the boot/cloakroom where handcrafted oak and slate floors cope with whatever the weather brings outside. Two further sitting rooms mean lots of space for everyone and for social parties there is even a small bar with its own wine fridge and it is located just a few steps from the fantastic billiard room.
The bedrooms are wonderful – 4 Supersize King Size Bedrooms – with en suite bathrooms – bath and hand held shower + separate shower. And a Twin bedroom with it's own bathroom with bath with shower over. Crisp white linens, deliciously comfortable beds – you will feel pampered and delighted!
Accommodation Layout Ground Floor: with Hallway, drying and cloakroom with wc. Lounge with fire leading to sun room. Small lounge with fire. Bar. Dining room, billiard room. WC. Kitchen and pantry. Rear hall and back door.
Flatscreen TV. Safe. Wine fridge. Freezer and 2 further wine fridges. Dishwasher. Fridge freezer. Gas range cooker, microwave. Ice machine and hot plates
Wines may be pre ordered by guests and delivered prior to your arrival by arrangement. Corney and Barrow in Edinburgh as well as Majestic Wines have compiled a list of wines for us. Please contact me beforehand to ensure correct delivery point.
Additional Accommodation
A small but perfect cottage, furnished to the same exceptional standard can be made available at extra charge for additional guests. Comprising 2 bedrooms and 2 bathrooms, a small kitchen and sitting room. The estate laundry facilities are available to guests. The house can be self catered, fully catered or just partially catered and housekeeping can be made available all at extra cost.
Famous Scottish Castles
Within this region there are literally dozens of Castles to visit from Ballindalloch Castle near Aberlour on the river Spey to Balmoral a beautiful drive over the mountains to Royal Deeside where you are spoilt for choice with Drum, Crathes, Craigevar or castle Fraser. Between Forres and Nairn is Brodie and Cawdor Castles and to the east of Dufftown is the ruined Huntly castle and close to Turiff is Fyvie castle above with its 5 towers and 5 centuries of history, further a field castles such Balmoral, Braemar, Crathes and of course castle Urquhart on Loch Ness or cities such as, Elgin, Forres and Inverness are easily accessible.

Fantastic day Trips within a few hours of Dalnaspidal
Your Accommodation Local Area Information Enquire / Book Now Loch Ness & Nessie Loch Garry and DalnaspidalFantastic Day Trips The Whisky Trail
Fort William
To the southern end of the Great Glen on the shores of Loch Linnhe and Loch Eil is Fort William the largest town in the west highlands of Scotland. It is close to the beautiful Glen Nevis, Ben Nevis and Nevis Ski Range, the highest mountain and ski area in the British Isles. It has full skiing and snowboarding facilities, ski/board hire and instruction and Gondola runs all year round. The town is a major tourist centre with Glencoe just to the south, and Glenfinnan to the west, on the Road to the Isles. It is an important centre for hill walking and climbing due to its proximity to Ben Nevis and other mountains. It is also well known for its famous Downhill Mountain Bike Track and its connection to the Great Glen Way. From June to October you can take a day trip on Jacobite steam train from Fort William to Mallaig, passing over the famous Glenfinnan viaduct seen on the "Harry Potter" films.

Aviemore & Loch Ness
Just a short trip away is the fantastic resort of Aviemore with a multitude of activities ranging from skiing in the Winter, to walking, climbing, mountain biking, fishing, Deer stalking…..and for the less active a most pleasurable trip on the Aviemore & Strathspey steam railway or a pleasure cruise or boat trip on Loch Ness to the West.
In the 1960s Aviemore was transformed for ever by large developments for the tourist industry. The Aviemore Centre was opened in 1966, by Sir Hugh Fraser – House of Fraser. Regular visitors to Aviemore, include Prince Charles and Princess Anne whom attended the Royal Hunt Balls hosted in the Aviemore Centre's Osprey Rooms. The very popular BBC TV show "It's A Knockout", was hosted within the complex at least twice. Within the Centre there is an international competition standard ice skating and curling rink, home to the Aviemore Blackhawks and Aviemore Blues hockey teams, a Santa Claus theme park featuring a resident Santa 365 days a year, a theatre, a cinema, many bars, restaurants, nightclubs and discotheques, crazy golf, many shops including "Cairdsport" (run by local man Sandy Caird, who brought the first ski shop and ski school to Aviemore) within the ice rink complex, fountains, a dry ski slope, a swimming pool and a go-kart track.
The Cairngorm Mountain Ltd Ski Area, tel: +44 (0)1479 861261 is notable for being near the freely grazing reindeer herd at Glen More, the only one in the UK. The resort has variable quality of snow and weather conditions. Aviemore also has a railway station is on the Highland Main Line with regular services to Perth, Edinburgh and Glasgow, it is also the southern terminus of the lovely Strathspey Railway, a heritage steam and diesel railway, currently being extended to Grantown-on-Spey.
CairnGorm Mountain Ltd, Cairn Gorm Ski Area, Aviemore PH22 1RB tel: +44 (0)1479 861261, fax: +44 (0)1479 861207 email: info@cairngormmountain.org www.cairngormmountain.com

Wildlife and Nature
The region is fantastic for viewing birds, wildlife and wild flowers. After you have enjoyed the resident rabbits, sheep, buzzards, deer and abundant Flora and fauna which make this region a veritable honey pot for nature enthusiasts and wildlife lovers. You can also enjoy unpolluted lochs, seas and rivers, extensive native woodland and varied mountain terrain, the habitat is rich in wildlife. Admire majestic birds of prey, such as the Red Kite and the Golden Eagle; observe the native red squirrels and pine martins; or take a boat trip to spot bottle-nosed dolphins. you can explore further within this area and see Stags, Rut and Mountain Hare and with winter good timing Stoat visitors including Fieldfare, Redwing, Snow Bunting, Waxwing and Brambling.

Loch Ness and Nessie
Your Accommodation Local Area Information Enquire / Book Now Loch Ness & Nessie Loch Garry and DalnaspidalFantastic Day Trips The Whisky Trail
To the North West Loch Ness the largest body of Freshwater in Britain over 25 miles long and more than 300 metres deep in part, is home to Scotland's best kept secret the Loch Ness Monster "Nessie"One of the most discussed and controversial subjects to this day. In 525 AD the first recorded entry of a sighting was made by St. Columba. Modern day sightings ranging from the sensational 1934 R K Wilson "Surgeons" picture…recently suggested to be a hoax, but even more recently indicated to be a hoax theory within a hoax. To the genuine cine film sequences taken by Dick Raynor and Tim Dinsdale in 1960's. Whatever Dinsdale did film that day convinced him…he gave up his Job and family life to spend the rest of his life (the next 25 years) looking for "Nessie". There were also others like Roy Mackal and Robert Rines of the Academy Of Applied Science with underwater images of a possible head, neck and torso in the 1970's, plus a regular supply of Sonar and Radar readings to this day picking up strong mid-water contacts in the Loch. There are modern everyday people with nothing more obvious to gain exept than "loss of respect" ranging from local Policemen, Bank Managers, Businessmen, Fishermen, Aero engineers, Monks and of course tourist's with eye witness accounts and further photo evidence.

The Loch Ness Monster
There have also been many hoaxers and show men to add to the confusion. Scientists alike, do not dispute that large creatures are living in the Loch, but cannot say exactly what they are, the Loch is fairly un-productive because of it's deep dark murky, peaty waters, visibility is virtually zero 3/4 metres down, a number of species of fish, such as Artic Char "once thought extinct" have adapted to hunting and feeding with out the use of eye sight and amazingly can be found living off plankton and smaller fish up to 100 metres deep in the Loch. Original calculations put the the tonnage of fish living in the Loch at around 3 tons, hardly enough to support any larger creature! more recent surveys indicate an actual tonnage of over 25 tons. But dont go to the Loch Ness and Great Glen region to specifically see Nessie for real in the flesh as you may end up disapointed, do come to this region to enjoy the scenery and beauty and do pay a visit to at least one of the Loch Ness Monster exhibitions in the local village Drumnadrochit.

The Whisky Trail and the Highland Games
Your Accommodation Local Area Information Enquire / Book Now Loch Ness & Nessie Loch Garry and DalnaspidalFantastic Day Trips The Whisky Trail
Within an easy day trip you can explore all of the Cairngorms National Park, this spectacular region is part of the Moray Malt Whisky Trail. Sample whisky nosing and tasting in Dufftown, enjoy historic Scottish castles, idyllic fishing villages or beautiful empty beaches in Moray coast. The Cairngorms is Britain's largest national Park and has the largest area of arctic mountain landscape in the UK at its heart, with diverse communities around it. It is home to 17,000 people and 25% of Britain's threatened birds, animals, and plants. It includes moorlands, forests, rivers, lochs and glens. Annual Whisky Festivals are: the Spirit of Speyside Whisky Festival in late April – and the Autumn Speyside Whisky Festival late September. The Glenfiddich distillery is open to the public (free) while close by is the picturesque ruined Balvenie Castle with it's renaissance facade maintained by Historic Scotland. Other local distilleries to visit and whiskies to taste include Macallan, Glen Grant, Glenfarclas, the Glenlivet (free tours), Aberlour and Cardhu. Every year Scotland invites people from all over the world to attend Highland Gatherings and Highland Games. The Gatherings are usually held in late August early September throughout Scotland and perhaps the most famous and finest Highland Games anywhere are in Braemar. It features the finest Pipe Bands, pipers, Highland dancers, and athletes in a beautiful setting surrounded by hills. The patron of the Gathering is Her Majesty the Queen.

The Black Isle and the Northern Highlands
To the North the areas of Sutherland and Caithness form the great, empty, northern wilderness of Britain; having three coasts, a vast interior, and the lowest population of any area in Western Europe. Its scenery is surprisingly varied, ranging from fantastic mountain ranges to stunning scenery ranging from the 'Flow Country', an area of wild mountains and almost impenetrable bogs and moorland, to the 'machair', coastal grassland based on old dunes of shell sand and finally the Atlantic oakwood. Their scenery varies from wild cliffs and tiny islands to lonely moorland and remote golden sandy beaches. You will find Majestic castles like Dunrobin, Mey, Old Wick and Girnigoe, dozens of ancient monuments, quality tweeds and woollens, whisky distilleries such as Clynelish Distillery. Plus tree-lined twisting roads and foaming rivers.

General Enquiries
Your Accommodation Local Area Information Enquire / Book Now Loch Ness & Nessie Loch Garry and DalnaspidalFantastic Day Trips The Whisky Trail
Dalnaspidal Lodge by the Shores of Loch Garry Perthshire, PH18 5UJ – Listed since 2015
Weekly rentals from £2,600
The hire charges include all Bedding, Towels, Heating, Electricity and Logs for the Open Fire.
Pets – yes by prior arrangement only, terms and conditions and a surcharge applies.
See More Cottages Loch Ness & Cairngorms ?
General Booking enquiry – please note this does not constitute a booking