1000's of Unique Scottish Holiday Cottages and Lodges - we can also find you 'exact match' Scottish Cottages, Cabins, Lodges Villas 'the one your really looking for' from our unique Gateway to 4000 plus additional Scottish Self Catering listings. Deposits from £20 and Budget Plans Established 1999.
---
Scottish Holiday Cottages by region
Holiday Cottages in Argyll and Bute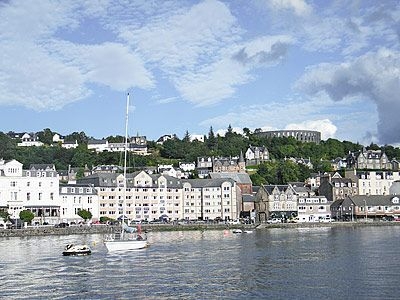 Argyll Bute and the Western Highlands offer spectacular scenery with Mountain's, Forest's, Glens, Loch's and Castles, but due to its often rugged nature few sandy beaches. Argyll's West Coast offers coastal Towns and Fishing Harbours with short ferry trips out to magical Islands like Mull, Iona and Easdale, its many freshwater Lochs like Loch Lomond and Loch Awe are great for Fishing and Water Sports.
Holiday Cottages Argyll and Bute
Holiday Cottages in the Northern Highlands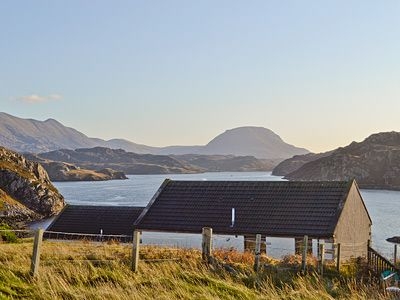 The great expanse of the sparsely populated Northern Scottish Highlands can almost be yours alone for a week or two. It offers spectacular Mountain ranges in its North West, plentiful wildlife, productive rambling inland rivers, Fishing Villages, 100's of castles and places of historical interest, and on it's East Coast some of Europe's finest sandy beaches. Its sparsely populated regions also guarantee a lack of light pollution, offering clear night skies and great for star watching and a chance of seeing the Northern Lights.
Holiday Cottages Northern Highlands
Holiday Cottages Cairngorms Loch Ness and East Coast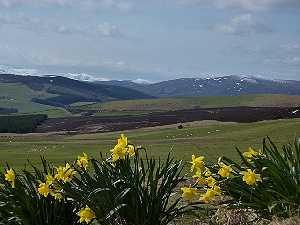 The Loch Ness and the Cairngorm's regions offer the perfect touring base for those wanting to get out and explore the Highlands. I scenery is Lush and spectacular, Wildlife plentiful, Mountains such as Ben Nevis are there to be tackled, and Scotland's best kept secret "Nessie" is perhaps there to be discovered. You can also see Dolphins just off the coast of Inverness, and there are great Ski Resorts at Aviemore, The Lecht, Fort William.
Holiday Cottages Cairngorms Loch Ness East Coast
Holiday Cottages North Coasts and Orkney Isles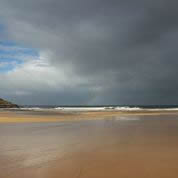 The Far North Scottish Coast is almost unheard of by some. But for those in the know or simply seeking the great escape from the hussles and bustle of 21'st century life, this is the place to escape too. It offers spectacular Mountain ranges to the North West and 100's of Coastal castles / fortresses and places of historical interest. Some of Europe's finest sandy beaches including Dunnet Bay and Melvich are found on the North Coast. The Far North Coast also offers a great chance of seeing the Northern Lights and you could easily spend a month exploring the delights of at least some of the 70 Islands making up the Orcadian Archipelago.
Holiday Cottages North Coasts Orkney Islands
Holiday Cottages Loch Lomond The Trossachs Borders Arran Cumbrae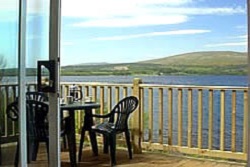 The areas of Loch Lomond, The Trossach's and Fife cover all of the lands immediately North of Edinburgh and Glasgow, ideal for easy access to and from the airports of Edinburgh and Glasgow and of course a trip into Scotland's two major cities. For the Historian Stirling is the centre of most things in Scotland, and if you've scene movies like Rob Roy and Brave Heart. Stirling, Bannockburn and Balquidder are in the heart of the Trossachs. There are also majestic Mountains to its North West, Castles and beautiful freshwater Lochs like Katrine and lake of Monteith. To the West the Isles of Cumbrae and Arran provide an easy accessible Island escape. Further to the South the Scottish Borders offer rolling hills, fishing rivers and some of the finest walking territory in the UK.
Holiday Cottages Loch Lomond The Trossachs Borders Arran Cumbrae
Holiday Cottages Isle of Skye and Western Isles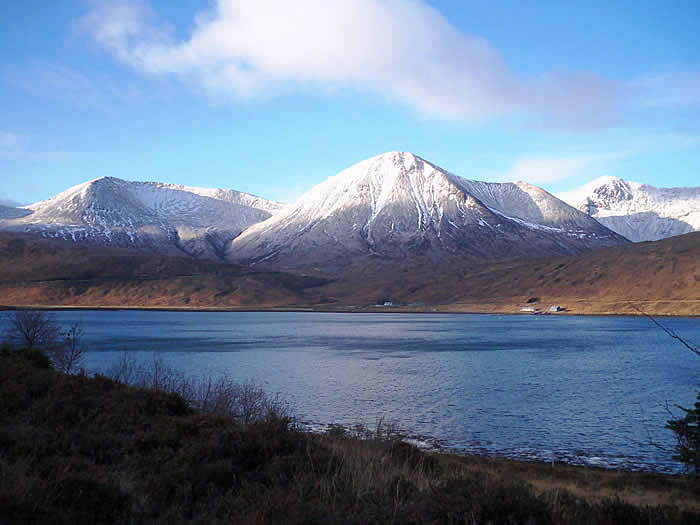 The Isle of Skye is particularly famous for its mountain scenery and beautiful North West sunsets. Many people go to Skye to climb or walk in the Cuillin Mountains and Quiraing and sample the soft sand beach inlets, bays and islands that create a complex lacework pattern with the sea. Tiny villages and historic keeps are familiar and fascinating. Harris, Lewis and the Uist Outer Hebrides Islands on the other hand completely contrast Skye with rolling hills and beautiful Blue Lagoon inlets and some the finest sandy beaches in the world, on these Outer Hebrides Islands Gaelic is still widely spoken.
Holiday Cottages Isle of Skye and Western Isles
The Northern Lights in Scotland
The Northern Lights "
Aurora Borealis
" are often seen in the northern regions of Scotland and with good timing you are certain to see them annually during the crisp clear winter months early spring and late Autumn months"
See the Northern Lights in Scotland
Winter Holidays in Scotland
Whether your looking for a Snowy Mountain Hideaway Cottage, a cosy Log Cabin with Log Fire, Luxury Lodge or Villa with Hot Tub, Christmas / New year breaks or Romantic Winter Weekend, our specialist website has everything you need with fantastic holiday Cottages, Cabins, Ideas and prices.
Winter Holidays and Breaks in Scotland
Or click on the Snowy Log Cabin picture below for more information:
Shepherds Hut with Hot Tub Aberdeenshire Coast
Shore Cottage St Catherines Loch Fyne Argyll
Loch Fyne Self Catering Cottage
More Ideas and Topics for Holidays in Scotland
Activity Holidays for Families in Scotland
Click here for more Information
Self Catering Christmas Breaks Scotland
Click here for more Information
Mountain Biking Holidays in Scotland
Click here for more Information
The Best places to see Scottish Wildcats
Click here for more Information
The Weather in Scotland - what to expect
Click here for more Information
Sky Watching Holidays in Scotland
Click here for more Information
All the History facts and figures for Scotland
Click here for more Information
Self Catering in Scotland all Owner Direct Listings
Click here for more Information