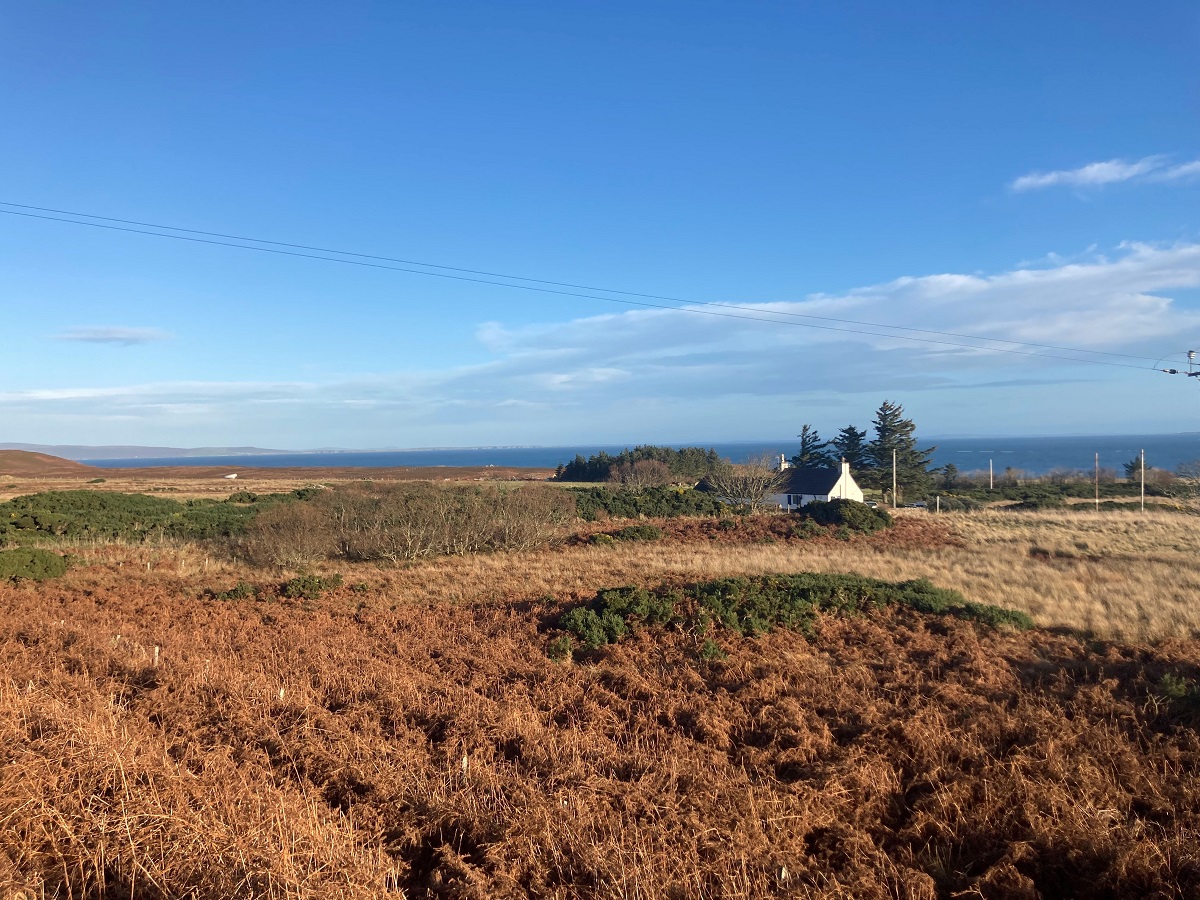 As Far North as you can go !
Brough
Dunnet Head
Thurso
Caithness
Northern Scottish Highlands
KW14 8XR
Next availability weeks 3rd and 10th February 2024
Highland Cottage Sea Views Hot Tub available week 30th December

This unique detached character cottage enjoys a stunning location at Dunnet Head Caithness, Scotland's most Northerly mainland point with panoramic views out to the Pentland Firth to Skapa Flow and the Orkney Islands. Apart from being one of the best locations to see the Northern Lights, its also a great location to escape and just watch the world go by, and whether your relaxing in the Hot Tub, or just sitting in the Conservatory you'll never get bored of the constantly changing weather patterns in the distance, the ships and ferries passing by, or just the Deer and numerous wild birds visiting the Garden.
Sat within the RSPB conservation area, Dunnet Head enjoys stunning sea cliffs and coastal grasslands which are home to puffins (March to September), razorbills, guillemots, fulmars and kittiwakes. Most of the windows from Far North have Sea Views to enjoy the spectacular views and breath-taking early sunrises.
This former croft cottage also follows a nautical feel due to its close proximity to the Sea is the popular choice of annual pilgrimages, honeymoons, Northern Lights seekers as well as its regular re-bookers and those wanting to explore the Northern Highlands and NC500, is deceptively spacious with 3 bedrooms and 2 Jacuzzi bathrooms. There is also an Infrared Sauna Room and homely Log Fire. Broadband WiFi is provided with compliments however the connection is slow (only as good as 4G) due the old telephone wires yet to updated to Fibre optic. In addition there is the Luxury of an optional extra covered private hot tub (£120 weekly supplement) in a private area of it's large enclosed gardens.
Its just over 2 miles to the Gorgeous sandy horseshoe bay at Dunnet and a similar short journey to famous Dunnet Head, its light House, viewpoint and breeding Puffins. Brough Bay and its seal colony, occasionally Dolphins, Basking Sharks and Minke Whales are just 1/4 mile away, and the Dunnet Head RSPB reserve is just 3/4 mile away.
Nowadays the great escape to the Northern Highlands and beautiful Far North Coast is made from Inverness in just over 2 hours due to the much improved A9 trunk road and offers a breath-taking unforgettable journey through the length of Scotland. And with the local Thurso rail station an option too – Far North is easily accessible by train or car even in the Winter – the perfect place to runaway too, a wildlife and sky watchers paradise with an original homely feel.
Availability and Secure online bookings please enter your dates below
Unique 3 Bedroom Remote Detached Cottage sleeps up to 6 people
Coastal location stunning Sea and Sky Views
Living Room / Diner with Table and 6 Chairs
Downstairs Family Bathroom with Jacuzzi bath / shower and W/C
Downstairs en-suite Bathroom with Jacuzzi bath / shower W/C and Infrared Sauna room
Upstairs Double Bedroom & with Wardrobe, draw space and TV
Upstairs Twin Bedroom & with draw space and TV
Small Upstairs W/C and Washbasin
Fully fitted kitchen including Oven / Hob, Dishwasher, Fridge Freezer, Microwave, Washing / Dryer
Free Broadband WiFi
Sea View Conservatory
Sitting Room with Sofa and two relaxing Chairs TV and Tooth Sound Bar
Full Electric Storage Heating and Log / Coal Stove
Bike Store / Car Garage
Optional extra Private outdoor Electric Hot Tub – with £120 Weekly Supplement (not per person)
Large Enclosed gardens driveway parking and Fire Pit
Bedding and Towels included
Up to 2 Well Behaved Pets Welcome, 3 on Special request
Historic Bay, Jetty, Seal Colony, Puffins and Nesting Sea Birds 1/4 mile
Dunnet and its 2 miles of Golden Horseshoe Sandy Bay – 2.5 miles
The nearest Inn 2.5 miles the Nearest Village Shop Garage Post Office and Takeaway 5 miles
Great place to see the Northern Lights, up to 42 species of wild bird seen in the Gardens, plus Pine Martins and Deer
Full licence number: HI-00322-F
Self Catering Dunnet Head – Accommodation
Check Availability / Book NowGeneral Enquiries
Far North is the most Northerly Detached Cottage on the Scottish Mainland accessed via single track tarmac road with passing places from the little hamlet of Brough. Refurbished yet retaining much of it's original charm Far North offers very comfortable accommodation with all 21st century Luxury, Full double glazing and total control electric heating throughout. Its thick stone walls keeping out the cold winters and oppressive summer heat waves away.
Living Spaces offer the chance to relax and settle into a good book before the Log Burner in the living room comfortably furnished with armchairs and sofas, this room is warm and well lit. In it you will find a Freeview TV/DVD and lovely sea views through original french doors leading to the Conservatory enjoying panoramic Sea Views from dawn to dusk and crystal clear night skies and perhaps the Northern Lights.
The downstairs en-suite Master Bedroom after an active day in the fresh air, lounge on the sofa or stretch out on the kingsize bed and watch TV or a DVD this spacious master bedroom has ample hanging and drawer space. This large bedroom leads to the en-suite bathroom, featuring a Jacuzzi bath with shower over, WC and wash hand basin and Infrared Sauna Room.
Upstairs via fairly steep stair, there is a further Double Bedroom, and Twin Bedroom with hanging and drawer space, please note that both these rooms have restricted headroom
Infrared Sauna
The Infrared Sauna in the En-suite bathroom offers several advantages over traditional Saunas, firstly they operate at around 40C – much more comfortable than 85C in traditional version. The have a fast warm up time only (10 mins) v 60~90 mins for traditional Saunas, plus they have a number of health benefits and Therapies (e.g. SAD light)
The good news for the environmentalists is the Infrared Sauna is incredibly energy efficient, utilizing just the power of a hair dryer to heat the entire unit 96% more efficient than traditional heaters !
You can also enjoy cooking in the sun by Bar-B-Q in the garden. Far North is surrounded by an enclosed garden of nearly 1/2 acre. There is also Garage space for up to medium sized cars, which you can use for free (at your own risk) with our compliments.
Both Vodafone and EE Mobile networks have good 4G coverage here, and in addition there is complimentary Broadband WiFi is provided FREE of charge, although it should be noted the signal strength is often little better than 4G due to the properties remoteness
"Fantastic views" out to the Orkneys and the Pentland firth, from the comfort of this holiday cottage. Further information available on this area available at www.caithness.org
Optional extra Hot Tub
Located in a private secluded part of the garden, surrounded by decked area, picnic table / chairs, changing room / shelter, and fire pit (available £120 weekly supplement) The Hot Tub offers simply stunning sea views and is perfect for star gazing – come Summer or Winter the views area un-surpassed.
The Charge covers the use of the Hot Tub for up to 7 nights (not per person)
An evening in or out
Take advantage of the long summer evenings in the comfort of the conservatory, conveniently facing the Pentland Firth and the Orkney Isles, Dunnet Head offers the most wonderful evening views and sunset…and on crisp clear Autumn and winter nights a wee glance of the Northern lights "Aurora Borealis" – plus in the deep mid-winter the sight of 30 foot waves crashing over the cliffs and rocks.
Views of the mysterious… Northern skies over Orkney

Is John O'Groats the most Northern point of mainland Britain?
Not quite – Dunnet Head is Britain's most northerly point, it is also further north than Moscow and Stavanger in Norway – but more easily accessible.
Standing high above the surrounding Pentland Firth the views extend all the way from Cape Wrath at the north-western tip of mainland Scotland to Duncansby Head at its much closer north-eastern tip. In some ways, though, it is Hoy and Orkney to the north that command most attention.
And if you can drag your eyes away from the shoreline and seascape, the views inland to the surprisingly pointy peaks of Morvern and Maiden Pap simply complete the stunning vista.
Dunnet Head Wildlife
At least 42 different species of bird have been seen in the Cottage Garden's, so living with you during your stay on and around this most beautiful peninsula are Puffins, Eagles, Great Skua, Ravens, Rock Dove, Twite and of course deer – and if you want to see, Kingfishers, Otters, Seals, Dolphins, whales and a whole host of other wildlife – simply take a 1/4 mile stroll from the cottage down the single track road to "Brough bay" (sunrise picture above) Breeding Puffins are present at Dunnet Head tip from March to September, and at the nearby Dunnet Bay you can see Great Northern Diver, Common Scoter, Goldeneye, Red-Breasted Merganser, ducks and gulls. White-fronted Geese overwinter in nearby the Loch Mey.
Except for the cliff breeding colonies, there are birds in residence year-round.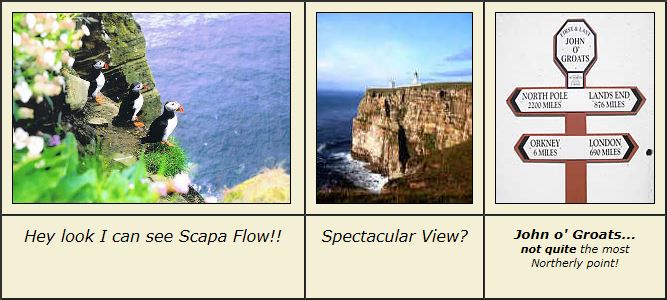 Dunnet Bay and its wonderful golden sands (above)
Dunnet Bays Glorious Golden sands and Brough Bay
Apart from Dunnet head itself and very local to Far North Cottage is the famous Dunnet bay golden sands where you can surf, sunbathe or build sand castles, and just 1/4 mile from Far North cottage you can watch the seals play, Eagles plunge, Puffins nest and you may even catch a glimpse Kingfishers, Otters, Basking Sharks, Dolphins, whales at Brough Bay below.
Panorama of Brough bay and it's famous stacks (left and centre) the walk to Dunnet Head (right)
The Northern Lights at Dunnet Head 23/03/23 Credit Windhaven Seal Sanctuary
To keep track of the latest Northern Lights at Dunnet head please see
The Northern Lights at Dunnet Head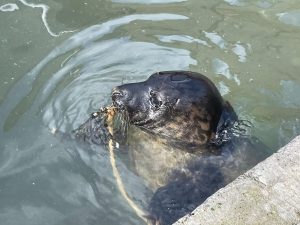 Windhaven Seal Sanctuary
Just over ¼ of a mile away at Brough Bay you can also visit the Caithness Seal Rehab & Release sanctuary. The centre does fantastic work and it's main purpose is to rehabilitate sick, injured or abandoned seal pups, with several pups always present. Mostly funded by the owners Phil and Clare Boardman, you can if you wish help them out a little via their crowd funding page. For those only able to stay a single night or too, they also offer bed and breakfast, and for caravans, motor homes and campers, they offer the most Northerly Campsite in Britain !
There is also a fantastic viewing point where you can see Seals swimming in the Bay, plus a Snack / Gift Shop serving Coffee and tea, Sandwiches and Cake for all details please see page Windhaven Camping, Cafe and B and B
Exploring Caithness and Sutherland Video
Dunnet Forest
Just inland from the beautiful sands of Dunnet Bay, lies Dunnet Forest covering 104 hectares, a mature Forest well worth a visit, the forest is dominated by Sitka spruce and Lodgepole, Corsican and Mountain pine, with a few broadleaf species, such as Sycamore. Extensive, publicly accessible woodland is rare in the Northern Highlands, much work has been carried out in recent years including an all-abilities trail. The all-abilities trail has been extended to 1600m, and approx 2km of new footpaths created. In addition, a 2km horse riding trail, and a mountain bike "technical trail" have been constructed as well as a number of wood and stone sculptures in the forest.
The amazing Dunnet Forest and it's trails and footpaths
Local area Information
Check Availability / Book NowGeneral Enquiries

The nearest restaurants / Inns are the Northern Sands Hotel, Dunnet www.northernsands.co.uk (approx 2 1/2 miles) and the Castle Arms Hotel, Mey www.castlearms.co.uk (approx 5 miles) both serving fine food and drink with extensive menus offering locally produced ingredients. The nearest Petrol station, shop and post office are in Castletown (approx 6 miles) The nearest large town is Thurso (13 miles) with shops, supermarkets, restaurants, swimming pool, Golf Course, Leisure Centre, cinema, doctor and vet. Castle Mey (5 miles). John o' Groats (13 miles) Duncansby stacks (15 miles) The nearest un-spoilt golden beach is Dunnet bay (3 miles) The area is famous for its range of loch, river and sea fishing. Permits and boat hire on lochs available for salmon, sea trout, brown trout and numerous sea varieties, various, seaside, cliff top, and country walks…on your door step or just round the corner.
Dunnet head lighthouse and views, St Johns Pool Bird Sanctuary both within walking distance of the cottage
Cape Wrath, Kyle of Tongue, John O'Groats
Check Availability / Book NowGeneral Enquiries

The areas of Caithness and Sutherland form Scotland's northern wilderness offering superb panoramic mountain views and stunning scenery. Their scenery varies from wild cliffs and tiny islands to lonely moorland and remote golden sandy beaches. You will find Majestic castles like Dunrobin, Old Wick and Girnigoe, dozens of ancient monuments, quality tweeds and woollens, whisky distilleries such as Clynelish Distillery. Plus tree-lined twisting roads, spectacular bays, pretty harbours and foaming rivers rich in Brown Trout and Salmon.
The Strath of Kildonan, Berriedale Braes and Helmsdale Harbour
The Orkney Islands
Check Availability / Book NowGeneral Enquiries

While staying at Dunnet head, some chose to sample the delights of the beautiful Orkney islands either on a day trip or nightly stopover. There are more than 70 islands in the Orcadian Archipelago of which 17 are inhabited. Access Orkney daily in the summer from John o' Groats, or Scrabster (Thurso) throughout the year – choose from island-hopping, pottering around ancient sites and dreamlike beaches, spending time browsing in craft shops and galleries, sample wholesome cuisine and drink the world famous ale and whisky.

Select Images of the beautiful Orkney Isles
Orkney Culture and Scapa Flow
Orkney has much to charm the visitor – historic attractions of global significance, diverse wildlife in a pure and serene environment, a rich cultural heritage, and the same traditionally warm and welcoming people you will find in Caithness.
You have a clear view of Scapa flow from the window of Far North Cottage, why not take a closer look at Scapa flow during your visit to Orkney and it's significant role in both wars, the great battleship Royal Oak was sunk here in October 1939 with the loss of 833 men and lies here with a number of other warships to this day, find out about this and much more at the new Naval museum, the highly active can also scuba-dive under supervision to view these monster ships lying deep in the flow.

Select Images of the beautiful Orkney Isles
Orkney Ferries
A day trip to Orkney from Dunnet Head Cottage is Highley recommended. For the day tripper on foot the fantastic JOG Ferry Tel 01955 611353. Operating from John O' Groats to (Burwick) Orkney just 40 minutes crossing time this ferry runs every day through the summer from May to the end of September, you can choose from a variety of tours and the maxi day tour is fantastic value. You can also access Orkney (12 months/ all year round) from Scrabster (Thurso) via North link ferries, or Gills Bay via https://pentlandferries.co.uk.
More Images of Orkney including the Italian Chapel, Stromness, Ring of Brodgar and Skara Brae
The falls of Shin, Salmon leaping and Loch Shin
Check Availability / Book NowGeneral Enquiries

Another day trip – is to the Falls of Shin a truly wonderful experience for all the family. Open all year and amongst spectacular Highland Scenery, it's well worth the journey down the Coast. After heading west along the A949 and the banks of Beautiful Dornoch Firth, Bonar Bridge you arrive at the dramatic waterfalls, where it's famous, natural Atlantic Salmon Leap can take your breath away.
The estate is owned by Mr Al Fayed see him for yourself as he graces the entrance courtesy of a genuine Madam Tussaud's waxwork. The River Shin is one of the great Salmon rivers in Scotland, with the fresh, clear water – coloured slightly brown due to the natural peaty soil of the landscape – creating perfect conditions for the Atlantic Salmon, and other fish that thrive in a constant flow of fresh water. This most natural feature enthralls visitors lucky enough to witness the many Atlantic Salmon as they battle upstream at the Falls to return to their place of birth in Loch Shin and spawn the next generation. There are also countless river and forest walks, BBQ, gift shop, restaurant and a mini golf course.
To the North of the falls lies Loch Shin One of Scotland's most picturesque & best kept secrets is found in Sutherland. Loch Shin is over 18 miles in length. Just like Loch Ness it is believed to be the home of deep mysterious creatures.

The dramatic falls of Shin, The beautiful Dornoch Firth and Bonar Bridge
The RSPB Bird Sanctuary Reserve – Forsinard
Forsinard lies in the heart of the internationally important Flow Country of Caithness and Sutherland. Comprising over 10,000 ha of 'blanket bog', the peat lands are best during spring and summer, with birds including golden plovers, hen harriers and greenshanks breeding on the reserve. The reserve is open at all times; visitor centre is open Easter to end of October, daily 9 am to 5.30. It is a must for all nature lovers and is easily reached from Far North Cottage via the North Coast Road and the delightful strath of Kildonan.
Take the North Coast route 500 to Smoo Cave Durness (above) and enjoy these wonderful views
Smoo Cave Durness and Far North Scottish Coast
No stay in the Far North of Scotland is complete without a trip along the spectacular North Scottish Coast (500 Route) and a visit to Smoo Cave near Durness, on the North Coast. This huge cave set into limestone cliffs is more than 200 feet long and 130 feet wide and 50 feet high at the entrance! The cave has been carved by successive episodes of high sea level over the past several hundred years. The huge entrance, the largest cave entrance in the British Isles is more than 15 meters high and leads into a chamber more than 60 meters long and 40 meters wide. The second chamber, containing the waterfall, is about 21 meters by 9 meters and can be viewed from a specially constructed platform, the third chamber is accessible only by a small boat.
The Smoo burn Allt Smoo drops nearly 25 meters into the second chamber down a vertical shaft, the Falis Smoo or chimney Smoo as the as the sink hole in the roof is called. The burn cascades into a deep pool with a depth of around eight meters. After heavy rain, the Allt Smoo is changed into a raging torrent that crashes into the underground lochan with a gigantic roar. The "blow hole" and waterfall can be observed from an observation point above the cave.
Golfing and Fishing Holidays
Championship golf courses such as Raey and places where you can fish for salmon and trout, an abundance of wildlife, excellent leisure pursuits, Salmon leaping at the Falls of Shin Visitor Centre , Falconry Displays. Why not hit the Highland trail and join Scotland's great gold rush. Many hundreds did in the 1880s and gold is still to be found in the local streams!
Thurso, Castle Mey and John o Groats are all within a short distance of the cottage
Activities in Caithness and Sutherland
For the highly active there are a wide range of pursuits from horse riding / Pony trekking, surfing, sail boarding, land yachting, kites & kite buggying, sub-aqua diving and sailing, places to climb and walk. For the less active and just in need of a rest the beaches are amazing and often you will find one all to yourself. The area has much to offer for those interested in History and archaeology. With a local guide leaflet you can follow trails or head for one of the many ancient monuments.
Dunrobin Castle
To the south there are a number of recommended day trips including Dunrobin Castle, the most northerly of Scotland's Great Houses and is certainly one of the most majestic. It is the largest house in the Northern Highlands with 189 rooms, and is one of Britain's oldest continuously inhabited houses, dating in part from the early 1300s. The history of the castle is quite fascinating and has seen the architectural influences of Sir Charles Barry and latterly Sir Robert Lorimer. The castle has been used as a naval hospital during the First World War and from 1965 to 1972 as a boys' school.

The majestic Dunrobin castle and it's gardens an easy day trip from Far North Cottage
The best time to see the Northern Lights
One of the advantages of Far North's location and the absence of street lamps presents regular sightings of the Northern lights "Aurora Borealis" which generally light the skies at least once a week in the Far North of Scotland.
So with patience, good research and timing you have a great chance of experiencing one of the world's most magnificent natural phenomena: the Northern Lights. The Northern night sky dancing with red, yellow, green, blue and violet streamers, arcs and rays. The best time to see the Northern lights is in the months of October, November, December and January between 10 pm and 3 am. If you don't see the Northern Lights, then at least you'll see the stars – many, many more than you'll see from anywhere less remote. The longer you look up, the more stars will appear !
For lots more information on the Northern Lights in Scotland, when to see them and some great Apps and forecasting pages please see page
See the Northern Lights in Scotland
The Northern Lights at Far North Cottage (Left) and John o Groats (Right)
Exploring the North Coast 500 Video
Guest Book Sample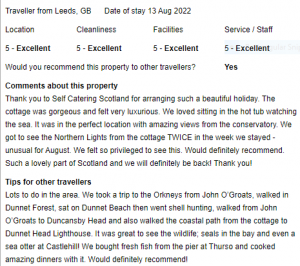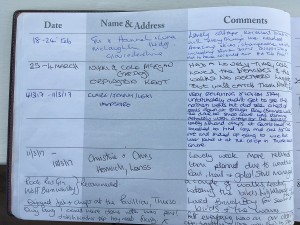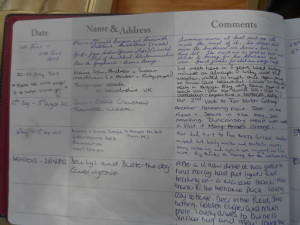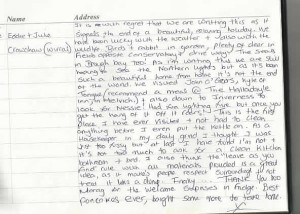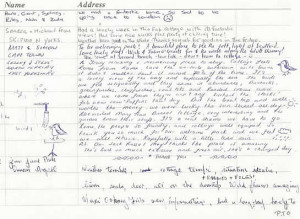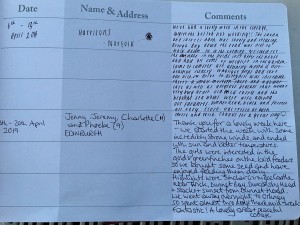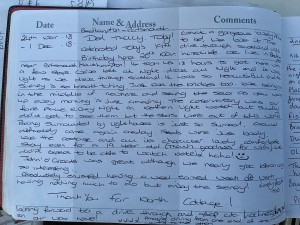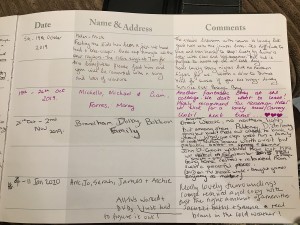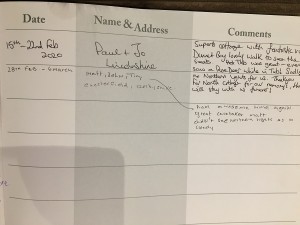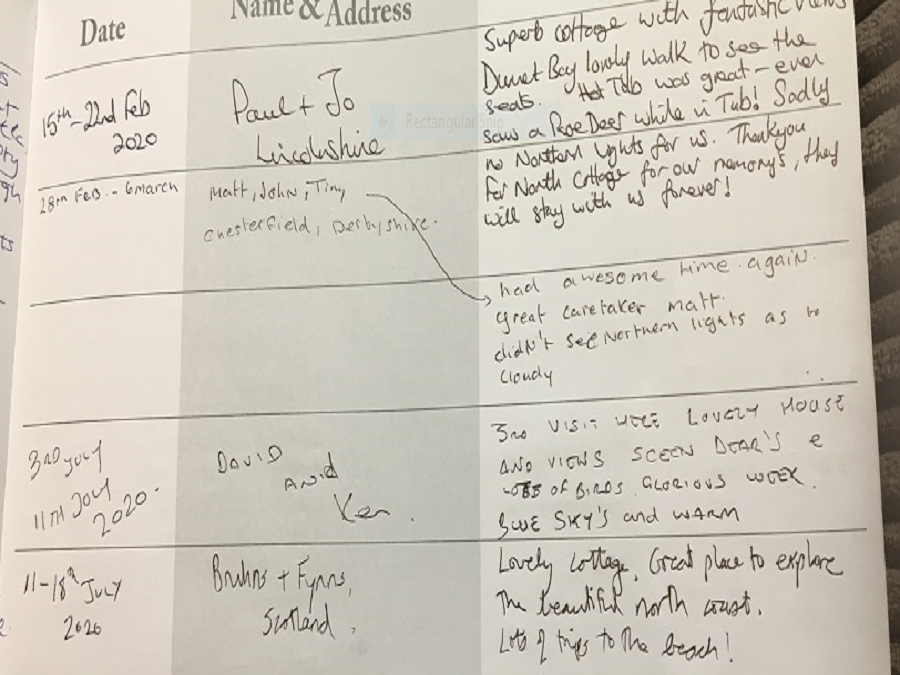 General Enquiries
Check Availability / Book NowGeneral Enquiries
Owners Direct Website for – Far North Dunnet Head Caithness Northern Highlands
Hire charges only include all Heating, Electricity, Towels and Bedding.
Pet Friendly – Yes this cottage is pet friendly by prior arrangement only, clean well-behaved dogs are welcome. A supplement of just £15 per pet per week booking to cover extra cleaning is required, please ask for further details.
General Booking enquiry – please note this does not constitute a booking
'Property Reference '4'