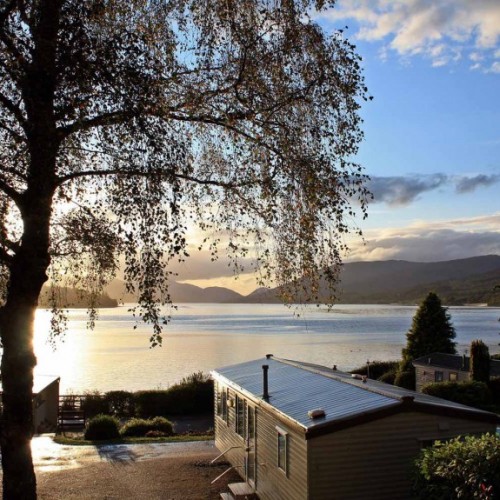 Linnhe Luxury Lochside Caravans
Corpach
Fort William
PH33 7NL
Offering Luxury Self Catering Caravans close to Fort William spectacular Loch views, Private Beach and 5 star family Facility. Linnhe Lochside Caravans are well situated for touring Fort William the outdoor capital of the UK, Loch Ness and the Great Glen, The Ardnamurchan peninsula, Loch Ness, Argyll and the Highlands.
This World Class 5 star self catering facility offers a warm Scottish welcome, top quality holiday accommodation awaits overlooking the wild and dramatic scenery of Loch Eil and the mountains beyond. This is your dream destiny of peace and relaxation, flowering trees and shrubs support a huge variety of wildlife in this idyllic setting. Linnhe has every facility you might need for your Lochside self catering holiday in the Highlands of Scotland close to Fort William. This lochside holiday park is maintained to 5 stars and has won numerous awards, enabling you to escape all your cares and worries and bask in luxury with friends and family
Luxury Caravans, Sleeps 2, 4 and 6, Detached, Lochside Location, Loch Views, Fridge / Ice Box, Washer Drying Facility, Pets Welcome, Car Parking, TV / DVD, Central Heating, Bedding and Towels, Free WIFI, Free Fishing and Boat Launch Shop, Adventure Playgrounds, Toddlers Playroom, Bakery and Tackle Hire.
Fort William – The Outdoor Capital of the UK
Your Accommodation Loch Ness and Nessie Enquiries + Bookings Travel Directions Local Events Guide Around Fort William The Great Glen Way Fantastic Day Trips
Whether you wish to ride the Jacobite steam train to Mallaig, tackle Nen Nevis, Fish, Golf or walk the Great Glen Way, Fort William is in the midst of some of the greatest scenery to be found anywhere in the world.
A paradise where our blend of adventure and relaxation make unforgettable holidays. Enjoy our rugged mountains and the quiet splendor of our coastlines. Trace the footsteps of Bonnie Prince Charlie, St Columba and The Lord of the Isles where legend, drama and tragedy is written into every stone.
Simply soak up the romance, culture and history of our area which has captured the hearts of visitors, locals and filmmakers for generations. Wildlife abounds. Watch seals basking on coastal rocks, red deer staking their claims to the hillsides and eagles soaring around the crags. Even whales make regular appearances when you take one of the many cruises to the islands.
Fort William's friendly, vibrant community offers our visitors a wide selection of bars, restaurants, shops and leisure facilities. On the last evening join in a ceilidh to round off a truly memorable holiday.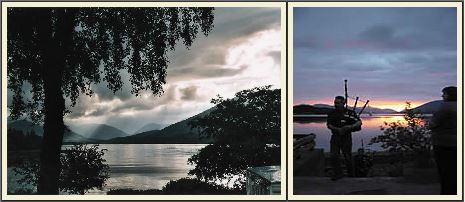 Loch Linnhe and the Volcanic Ardnamurchan Peninsula
The local outdoor pursuits town of Fort William lies at the northeast end of loch Linnhe, at the mouth of the River Lochy. During the summer months, Loch Linnhe is aligned with the setting sun, making it a popular location for photographers. Over 9 miles long Loch Linnhe opens onto the Firth of Lorne at its south-western end, by Loch Leven.
On the south side of Loch Linnhe lies the beautiful Ardnamurchan peninsula stretching from the villages of Salen in the south and Arisaig and it's beautiful sandy beaches in the north. The whole north western corner of Ardnamurchan contains a complex of volcanic structures, often described approximately as a "Caldera". Broadly, this area is the underground structures of a 55 million-year-old volcanic complex (relatively small areas of lavas that were erupted onto the surface are found in some parts of the peninsula). At least 7 other similar complexes of the same tectonic episode are dotted up the west coast of Britain, and so are popular stops in geological training courses from many universities. Geological research continues in the area to this day, as well as training. The sub-concentric rings of the volcanic complex can easily be seen in the satellite photograph, or topographic map, though they are less obvious on the ground.

Ben Nevis
Towering over you during your stay is Ben Nevis the highest mountain in the British Isles. Located at the western end of the Grampian Mountains it is known both to locals and visitors as simply the Ben.[It attracts an estimated 100,000 ascents a year around three-quarters of which are made using the well-constructed Pony Track from Glen Nevis on the south side of the mountain. For climbers and mountaineers the main attraction lies in the 700-metre (2,300 ft) high cliffs of the north face; among the highest cliffs in the United Kingdom, they harbour some classic scrambles and rock climbs of all difficulties, and are one of the principal locations in the UK for ice climbing. The summit, at 1,344 metres (4,409 ft) above sea level, features the ruins of an observatory, which was permanently staffed between 1883 and 1904. The meteorological data collected during this period are still important for understanding Scottish mountain weather.
The good news is you do not need to be an experienced climber to scale Ben Nevis as this can be simply done in comfort on the excellent cable car ride to the Summit Cafe and Restaurant. For the novice to experienced Skiing check out the Nevis Ski Resort.

Wildlife and Nature
The Fort William region is a fantastic area for viewing birds, wildlife and wild flowers. After you have enjoyed the resident rabbits, sheep, buzzards, deer and abundant Flora and fauna which make this region a veritable honey pot for nature enthusiasts and wildlife lovers. You can also enjoy unpolluted lochs, seas and rivers, extensive native woodland and varied mountain terrain, the habitat is rich in wildlife. Admire majestic birds of prey, such as the Red Kite and the Golden Eagle; observe the native red squirrels and pine martins; or take a boat trip to spot Otters and bottle-nosed dolphins. you can explore further within this area and see Stags, Rut and Mountain Hare and with winter good timing Stoat visitors including Fieldfare, Redwing, Snow Bunting, Waxwing and Brambling.

The Locality of Fort William
Your Accommodation Loch Ness and Nessie Enquiries + Bookings Travel Directions Local Events Guide Around Fort William The Great Glen Way Fantastic Day Trips
Fort William is bursting at the seams with fantastic outdoor activities – hill walking, rock climbing, ice climbing, mountain biking, kayaking, white water rafting, canoeing, sailing, quad biking, canyoning – you name it, you can do it in Fort William. Not to mention, of course, the many opportunities to take it easy and enjoy a gentle walk, take in a spectacular view or soak up the history and culture.
All major town facilities are available in Fort William ranging from visitor attractions, fine restaurants, Bars and even a night club. There are Supermarkets, Banks, high street Stores, Gift Shops. Taxis from Fort William to Corpach are available through Greyhound Taxis 01397 703389 or Jamie's Taxi's 01397 701778 and there is a limited train service.
Fort William Lochside Chalet Accommodation
Your Accommodation Loch Ness and Nessie Enquiries + Bookings Travel Directions Local Events Guide Around Fort William The Great Glen Way Fantastic Day Trips
A Choice of Luxury Caravans for all budgets
All our Caravans come with WC, shower, gas cooker, fridge, microwave, cafetiere, remote control TV and heating to lounge and bedrooms. Duvets & pillows are provided for the main beds and blankets for the convertible. Please bring linen and towels or arrange to hire these from us. Other essentials such as glasses, crockery, cutlery and a corkscrew are also provided for your convenience.
All the Loch View Caravans are chosen for their fantastic views. Other Caravans may also have great views of the loch but sometimes the view is composed more of the lovely gardens. However it is only takes a short stroll the shore to take in a fantastic sunset or watch the seal or otters play.
Platinum Loch View Caravans Sleeping 4 to 6
These are the newest Caravans chosen for their stunning Loch views. Double glazed so you will be cosy even in cooler months. DVD player and heated shower room. It has a double and twin rooms and double convertible in the lounge and sleeps 4-6 – Sorry no pets allowed.
Gold Loch View Caravans Sleeping 4 to 6
All the gold caravans have been chosen for their beautiful loch views, perfect if you want to really treat yourself. DVD player supplied. It has a double room, twin room and double convertible in the lounge and sleeps 4-6. On average the Gold are newer than Silver or Bronze. A limited number are pet friendly.
And wheelchair Friendly Gold Caravans
Is specially designed to take the hassle out of going on holiday if you or any of your group have any mobility problems. There is ramp for easy access, sliding doors, spacious shower with seat and handles and a hook for a hoist above the double bed. This model is more spacious than our standard Gold to allow easier manoeuvrability for wheelchairs, in particular in the bedroom and shower room. Blessed with fantastic loch views. This Caravan is pet friendly.
Sterling Silver and Silver Caravans Sleeping 6
The largest of a our caravans all Sterling Silver are double glazed so you will be cosy even in cooler months. It has a double room and 2 twin rooms and sleeps 6. This model is set amongst our beautiful mature gardens a short stroll from the loch side. Sorry no pets allowed.
Silver Caravans Sleeping 4 up to 6
Great value and similar to the Gold in terms of layout and equipment. It is spacious and comfortable. Set amongst our beautiful gardens, only a short stroll from the loch side. The Silver has a double room, twin room and a double convertible in the lounge and sleeps 4-6. A limited number are pet friendly and wheelchair Friendly.
The Bronze Caravans Sleeps 2 and 4 up to 6
Ideal for a couple or if you're working to a tighter budget this Caravan is small but perfectly formed. The Bronze has a double room, twin room, double convertible in the lounge and sleeps 4-6. Set in our beautiful gardens only a short stroll from the loch side. All these Caravans are pet friendly
Basic Scale of Weekly Hire Charges
Your Accommodation Loch Ness and Nessie Enquiries + Bookings Travel Directions Local Events Guide Around Fort William The Great Glen Way Fantastic Day Trips
Bronze Caravan Sleeps 2 and 4 up to 6 – Lowest Season Weeks from £325, Highest Season Weeks £475
Silver Caravan Sleeps 4 to 6 – Lowest Season Weeks £370, Highest Season Weeks £520
Sterling / Silver Caravans Sleeps 6 – Lowest Season Weeks £420, Highest Season Weeks £580
Gold Loch View Caravan Sleeps 6 – Lowest Season Weeks from £400, Highest Season Weeks £560
Platinum Loch View Caravan Sleeps 6 – Lowest Season Weeks from £470, Highest Season Weeks £630
Hire charges only include all Heating and Electricity – Towels and Bedding are available at a supplement of £12 per person per week.
Pet Friendly – Only the Sterling Silver and Platinum Loch View Caravans are not pet friendly. All the other Caravans are Pet Friendly by prior arrangement pets must be kept under strict control and must not be allowed in the bedrooms, or on any furniture. A supplement of £5 per Night booking usually applies.
Luxury Lochside Caravans, Corpach, Fort William PH33 7NL
For any help or assistance with this or any other enquiry please call 01729 851181, text's to 07885 211787 – you will not find these Luxury Caravans listed anywhere else for any less.
Phone lines are open 09:00am to 10:30pm 7 days a week.
See More Cottages Loch Ness & Cairngorms ?
General Booking enquiry – please note this does not constitute a booking
Famous Scottish Castles
Within this region there are literally dozens of Castles to visit from Ballindalloch Castle near Aberlour on the river Spey to Balmoral a beautiful drive over the mountains to Royal Deeside where you are spoilt for choice with Drum, Crathes, Craigevar or castle Fraser. Between Forres and Nairn is Brodie and Cawdor Castles and to the east of Dufftown is the ruined Huntly castle and close to Turiff is Fyvie castle above with its 5 towers and 5 centuries of history, further a field castles such Balmoral, Braemar, Crathes and of course castle Urquhart on Loch Ness or cities such as, Elgin, Forres and Inverness are easily accessible.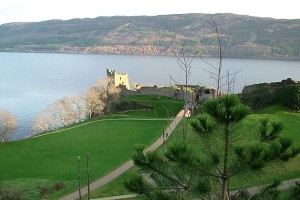 Fantastic Day Trips from Fort William
Your Accommodation Loch Ness and Nessie Enquiries + Bookings Travel Directions Local Events Guide Around Fort William The Great Glen Way Fantastic Day Trips
Spectacular Glen Coe
You will probably pass through Glen Coe on your journey up, however if you are not planning too it is well worth a visit. The Glen lies at the Southern part of the Lochaber Region less than an hours drive South down the A82 from Fort William. It is often considered one of the most spectacular and beautiful places in Scotland and is a part of the designated National Scenic Area of Ben Nevis and Glen Coe. The narrow glen shows a grim grandeur. The glen, approaching from the east on the main A82 road, is surrounded by wild and precipitous mountains. Further west at Invercoe, the landscape has a softer beauty before the main entrance to the glen. The main settlement is the village of Glencoe. The name Glen Coe is often said to mean "Glen of Weeping", perhaps with some reference to the infamous Massacre of Glencoe which took place there in 1692. However, "Gleann Comhann" does not translate as "Glen of Weeping". In fact the Glen is named after the River Coe which runs through it, and bore this name long prior to the 1692 incident.
A day trip to Glen Coe can also combine a visit to Kinlochleven and at the head of Loch Leven or even a little further south to the coastal port of Oban.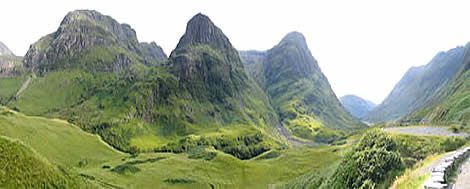 Loch Ness and Nessie
Your Accommodation Loch Ness and Nessie Enquiries + Bookings Travel Directions Local Events Guide Around Fort William The Great Glen Way Fantastic Day Trips
Less than an hours drive East down the great Glen Lies Loch Ness the largest body of Freshwater in Britain over 25 miles long and more than 300 metres deep in part, is home to Scotlands best kept secret the Loch Ness Monster "Nessie"One of the most discussed and controversial subjects to this day. In 525 AD the first recorded entry of a sighting was made by St. Columba. Modern day sightings ranging from the sensational 1934 R K Wilson "Surgeons" picture…recently suggested to be a hoax, but even more recently indicated to be a hoax theory within a hoax. To the genuine cine film sequences taken by Dick Raynor and Tim Dinsdale in 1960's. Whatever Dinsdale did film that day convinced him and he gave up his Job, family life to spend the rest of his life (the next 25 years) looking for "Nessie". There were others like Roy Mackal and Robert Rines of the Academy Of Applied Science with underwater images of a possible head, neck and torso in the 1970's, plus a regular supply of Sonar and Radar readings to this day picking up strong mid-water contacts in the Loch. There are modern everyday people with nothing more obvious to gain except than "loss of respect" ranging from local Policemen, Bank Managers, Businessmen, Fishermen, Aero engineers, Monks and of course tourist's with eye witness accounts and further photo evidence.
The Loch Ness Monster
There have also been many hoaxers and show men to add to the confusion. Scientists alike, do not dispute that large creatures are living in the Loch, but cannot say exactly what they are, the Loch is fairly un-productive because of it's deep dark murky, peaty waters, visibility is virtually zero 3/4 metres down, a number of species of fish, such as Artic Char "once thought extinct" have adapted to hunting and feeding with out the use of eye sight and amazingly can be found living off plankton and smaller fish up to 100 metres deep in the Loch. Original calculations put the the tonnage of fish living in the Loch at around 3 tons, hardly enough to support any larger creature! more recent surveys indicate an actual tonnage of over 25 tons. But do not come to the Loch Ness and Great Glen region to specifically see Nessie for real in the flesh as you may end up disappointed, do come to this region to enjoy the scenery and beauty and do pay a visit to at least one of the Loch Ness Monster exhibitions in the local village Drumnadrochit.

The Great Glen Way
Your Accommodation Loch Ness and Nessie Enquiries + Bookings Travel Directions Local Events Guide Around Fort William The Great Glen Way Fantastic Day Trips
For the walkers the world famous Great Glen Way passes through Glen Urquhart and Drumnadrochit covering some 73 miles and is one of Scotland's most scenic Long Distance Routes. Beginning at Fort William skirting the shores of Loch Linnhe to Corpach, the Caledonian Canal and the eight locks of Neptune's Staircase. The route then passes interesting canal features until Loch Lochy, where forest tracks take it along the western shore to Laggan Locks. From Laggan Locks the route follows the towpath to Laggan Swing Bridge. Crossing the A82 it then joins the eastern shores of Loch Oich by way of a dismantled railway. Then back to the canal towpath into Fort Augustus. From Fort Augustus the route climbs away from the canal and the lochs up into the forest. There are good views from the high level forest track which eventually drops into Invermoriston and out by a steep climb. High level forest track leads into the village of Grotaig then out of the village until a path heads off through Clunebeg Wood to the banks of the River Coiltie and Borlum Bridge. Then into Nessie country, the home of the legend Drumnadrochit. The Great Glen Way ascends a forest track giving good views traversing through the forest. Leaving the road at Blackfold the waymarking indicates forest track at Craig Leach Forest which eventually emerges at a reservoir.
Wester Ross and Ross-shire
Offers riches beyond your wildest dreams and Pictures that tell a thousands of words. Again within a day you easily can tour Wester Ross and the beautiful landscape of the north-west Highlands.
So where do we start…Should we tell you about the more famous attractions of Wester Ross such as Inverewe gardens, and the Victorian Spa town of Strathpeffer, or about the scenery, the mountains, or maybe the golf-course or the gardens. What about the traditional music, or the fishing, and the walking? Have you ever seen the sunsets, the wildlife, the birds, the history, genealogy. Or perhaps you prefer the sea, the sailing, a kayak trip, the beaches? Maybe you fancy the swimming pool, the sports centre, the cycling? Have you tasted the prawns, the mussels, the lobsters? Are you for a wee dram.
The Cairngorms, The Whisky Trail and the Highland Games
Within an easy day trip you can explore the Cairngorms National Park, this spectacular region is part of the Moray Malt Whisky Trail. Sample whisky nosing and tasting in Dufftown, enjoy historic Scottish castles, idyllic fishing villages or beautiful empty beaches in Moray coast. The Cairngorms is Britain's largest national Park and has the largest area of arctic mountain landscape in the UK at its heart, with diverse communities around it. It is home to 17,000 people and 25% of Britain's threatened birds, animals, and plants. It includes moorlands, forests, rivers, lochs and glens. Annual Whisky Festivals are: the Spirit of Speyside Whisky Festival in late April – and the Autumn Speyside Whisky Festival late September.

The Glenfiddich distillery is open to the public (free) while close by is the picturesque ruined Balvenie Castle with it's renaissance facade maintained by Historic Scotland. Other local distilleries to visit and whiskies to taste include Macallan, Glen Grant, Glenfarclas, the Glenlivet (free tours), Aberlour and Cardhu. Every year Scotland invites people from all over the world to attend Highland Gatherings and Highland Games. The Gatherings are usually held in late August early September throughout Scotland and perhaps the most famous and finest Highland Games anywhere are in Braemar. It features the finest Pipe Bands, pipers, Highland dancers, and athletes in a beautiful setting surrounded by hills. The patron of the Gathering is Her Majesty the Queen.
The Isle of Skye and the Small Isles
Less than 1 hours drive from Loch Linnhe lies the West Coast fishing port of Mallaig offering a ferry service to the magical Isle of Skye. One of the largest and best known Scottish islands, Skye is particularly famous for its mountain scenery. Many people come here to climb or walk in the Cuillin Mountains and the Quiraing. Here the stark rise of the jagged Cuillin ridge drops to the gentle white of a soft sand beach,inlets, bays and islands create a complex lacework pattern with the sea. Tiny villages and historic keeps are familiar and fascinating. And time means nothing, because beneath every footstep lies 500 million years of history. Discover the compelling past, the dynamic future and through the essence of this remarkable land create unforgettable memories to live with you forever The Cuillin Hills, the Red Hills and Blaven have long been favorites with climbers and walkers. If you don't fancy the high places, the deeply indented coastline means you are never far from the sea.
From Mallaig you can also take a days ferry tour or stop off at one the chain of Inner Hebrides Islands known as the small Isles, Rum, Eigg, Canna and Muck. Mallaig has a number of good Seafood Restaurants, Gift Shops and is of course the rail head for the Fort William to Mallaig railway line. There is a railway station near to your accommodation at Corpach, however if you are wanting to ride the Jacobite steam train you can only board from Fort William.

Magnificent Loch Awe
A little further South down the A82 Lies magnificent Loch Awe, the third largest freshwater in Scotland with a surface area of nearly 15 square miles. It is the longest freshwater loch in Scotland, measuring 25.47 mile from end to end with an average width of 0.62 miles. Loch Awe is renowned for its trout fishing attracting anglers from all over the world.
Salmon also pass through the loch, coming past the barrage in the River Awe and continuing into the River Orchy. Loch Awe also contains several ruined castles on islands, and at the northern end has one of the most photographed castles in Scotland, Kilchurn Castle, which in summer may be visited by a short boat trip or by a half mile walk from a small car park just after the bridge over the River Orchy. It was from Loch Awe and surrounding area that Clan Campbell established itself as a powerful family. There also a small Island within Loch Awe called Innis Chonnell
Along with being extremely productive to anglers, Loch Awe is the site of two hydroelectric projects. One is a conventional turbine power station, with water extracted from the River Awe at a barrage, fed through underground pipes, and generating electricity as it flows into Loch Etive. The second is a more unusual pumped storage project, using a man-made loch in the hills above the loch; water is pumped up during times of surplus power, and used to power generators at times of peak demand. The second project, known as Cruachan from the name of the hill above, has a visitor centre, which includes tours into the heart of the mountain. Combine a trip to Loch Awe with a visit to the West Coast Port of Oban and Glen Coe.