Activity Holidays for Families in Scotland
A Family Activity Holiday in Scotland offers every possible outdoor pursuit you could dream of without the hassle of Passports, Security Checks, Air Traffic Control Strikes, Euros, Excessive Parking Charges and additional Luggage Charges.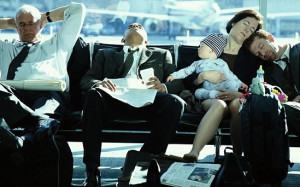 Activities – Families -Holidays and Scotland
Whether you're interested in walking part of the Famous West Highland Way, Boating, Canoes, kayaking, Surfing, Quad Biking, Golfing, Mountain Biking, Mountain Climbing, Tree Rope Walks, Rock Pooling, Beach Combing or Sun Bathing on the Isle of Harris. Scotland is the perfect destiny for Activity Holidays for all the Family because it is rich in Rolling Hills, Forest Parks, Mountains, Glens, Lochs and some of Europe's finest Sandy Beaches.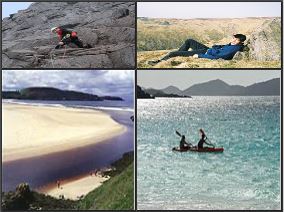 From John o' Groats & Cape Wrath down to the Cheviot Hills in the Scottish Borders Scotland is packed with Forest Parks, Mountains, Glens, Lochs and some of Europe's finest Sandy Beaches and Inlets, Choose Quality Holiday Accommodation from Lodges, Woodland Cabins, Seaside Chalets, Loch side Chalets, Countryside Cottages to Remote Highland Cottages to Launch your Activity Holiday in Scotland.
Best Places for Forest Park Walks Best places for Tree Rope Walks Best places to walk in the Mountains Best places for Golfing Holidays

It's unlikely you intend coming to Scotland for it's Mediterranean weather. However you may be surprised to learn the Moray Firth, Northern Highlands and Western Isle's award winning Beaches are renowned for their crystal clear sands and better than average sunny days (almost 3 months of rain free sunny days in 2012) On the other hand Scotland has some of the worlds best Landscapes and Terrain for every possible healthy outdoor pursuit you could imagine. Example the Scottish Borders are rich in rolling Hills with numerous way marked walks and Forest Trails. Argyll Loch Lomond and The Trossachs have a fine mix of Mountains, Lochs, Glens and Forest.


Scotland's Western Highland Coastline is rugged yet beautiful and hiding within are multiples of Sandy Oasis and thousands of sheltered tidal inlets between it's 100's of small inland Islands, perfect for safe Water sports.
Further North lie the Northern Highlands, Skye, Wester Ross and Ross shire, here the landscapes become more mountainous and spectacular. Age old Roman Roads and Drovers Trails have carved out the ancient landscape making perfect Mountain Bike and Walking trails. For the highly active Scotland's Mountains such as Nevis and Assynt present the challenge for the serious climbers or there are Cable Cars and chair lifts for those not wanting this kind of challenge. Here some of the Worlds Greatest and best Loved walks exist such as the West Highland and Great Glen Way.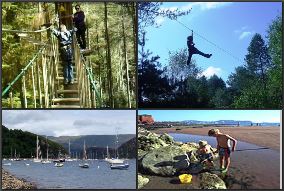 The Northern Highlands are great for nature watchers and Deer Stalking and if its Quad biking, Pony Trekking, Canoes and Forest Walks that you want. Look no further North than the Cowal Peninsula, Argyll to the West of Loch Lomond. A hidden Gem easily accessible and less than 90 minutes drive from Glasgow. If you want Rope Ladder Walks and ab sailing the Trossachs have some fabulous family outdoor centres, such as the world renowned GO Ape centre in Aberfoyle.
Best Places for Mountain Biking Best places for Kayaking & Canoes Best places to enjoy Scotland's Beaches Best Places for Scottish Hill Walking Best places for Wind Surfing Best places Launch your Own Boats

If it's wind surfing the you want. The Northern Coasts of Scotland already attract the worlds best surfers because of their excellent cleanliness and fantastic wave patterns. An ideal location for sailing your own boat are the Fresh Water Lochs of Lomond and Awe both with huge inland waters without the tides and dangerous currents of the Sea with lots of Moorings, Safe Storage, Slipways, hidden inlets and inland Islands to explore. For the more serious Sailer the Tighnabruaich and the Kyles of Bute provide a great sheltered inlet for Yacht racing, speed boats and other more serious water sports.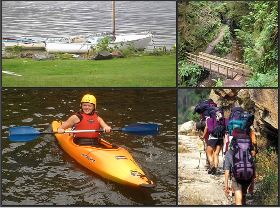 Scotland finest award winning Beaches are found North of Inverness in the Northern Highlands and to it's East on the the Moray Firth Coast. If you are wanting the Blue Reef Havens with the Mediterranean feel. these can be enjoyed on Scotland's sunny outer Hebrides Isle of Harris
If it's a mixture of rolling hills for Walking, and Mountains for Climbing and Skiing that you need. The Cairngorms National park can supply all your needs.
Yes Scotland is one of the best outdoor activities provider in the world. And it's within driving distance, without the hassle of Passports, Security checks, excessive Parking Charges and additional Baggage charges.
More Activity Holidays for Families in Scotland
Fishing Holidays in Scotland – A Very Useful Guide to Scottish salmon, trout and Coarse fishing holidays.
Click here for more information
Wildlife and Nature Holidays in Scotland – Scotland's Wildlife and Nature Havens, what can you see during your stay?
Click here for more information
The Northern Lights in Scotland – The Aurora Borealis is Scotland's most authentic mystery and how to see it.
Click here for more information
Mountain Biking Holidays in Scotland – The best terrain in Europe, a detailed guide of the most popular Routes.
Click here for more information
The Best Places to See Scottish Wildcat's – Detailed guide about Scotland's Icon, habitat and Accommodation guide
Click here for more information
Free advice and friendly help!
Open 09:00am to 10:30pm 7 days a week.
Really short of time and patience? Don't have time to telephone and browse this site further now?
Then please complete this short enquiry form below and we will e-mail you a FREE list of all available Self Catering Holidays in Scotland. Including hire rates, direct website links and booking information.
General Booking enquiry – please note this does not constitute a booking