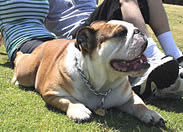 Just picture how happy your Dog or Pet would feel if it could go on a Pet Friendly Holiday in Scotland with their loving owner and be around them all the time ? A Pet Friendly Holiday with a delicious daily menu of country walks, waterside walks, peaceful location and even a large enclosed garden for them to play, explore and feel comfortable during their stay.
The most unhappy time for your pet is when their owner is on Holiday without them, particularly if they are taking a vacation at the same time in the local Kennels.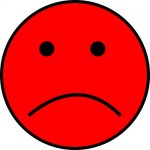 More often than not, all your best friend can look forward too on a day to day basis is a quick stroke / hug or 5 minute dash round the houses in the early hours before going to work But if they are lucky the Highlight of their day could be a longer late evening walk with their tired out loving owner !self-catering-scotland.com have a fantastic range of Pet Friendly Holiday Cottages all over Scotland offering large enclosed gardens, Country walks, beach walks all from the doorstep.
Each region of Scotland offers a different Pet Friendly Holiday. In addition a whole host of historic sites are scattered around the country, where dogs are welcome on leads in the grounds.
Live Availability search for Pets Welcome Scottish Listings
Where would you like to stay ?
The Scottish West Highlands Isle of Skye and the Western Isles The Northern Scottish Highlands
The West Scottish Highlands
St Catherines, Argyll – Beautiful detached holiday cottage nestling on the banks of Loch Fyne with it's lovely mature garden extending to the waters edge and it's own moorings, where visitors can tie up their own boats. Shore cottage enjoys all modern Luxury including Central heating and Log Fires and WiFi and is so close to the water you actually feel within it sitting just 20 yards from the waters edge offering clear un-restricted views up, down and across Loch Fyne to Inverary and beyond. Pets Welcome
Loch Eck, Argyll – Chance to re-connect with nature Cosy Log Cabins by Loch Eck Argyll, (some with Sauna, Jacuzzi bathrooms and WiFi) enjoying stunning Loch, Forest and Mountain Views with Red Squirrels and lot's of wildlife as company, walking distance 300 yards of the Loch side and a cosy 13th century Inn / Restaurant – less than 90 minutes drive from Glasgow. Pets Welcome
Near Tighnabruaich, Argyll – Something a little different and unique offering an escape from Reality, this Remote detached rustic Cottage, is without electricity, let alone central heating. However the cottage is beautifully constructed, maintained and insulated with thick stone walls and as much fresh mountain spring water as you need. Unlimited Fire wood is provided for the back boiler Stove and Open Fires, along with lamp oil & candles. A Gas cooker & back up heating is also provided. Pets Welcome
Argyll West Coast – Remote Seaside Holiday Cottage on Argyll's West Coast. This 1 Bedroom detached Holiday Cottage just a stones throw from a sandy beach and rolling west highland hills offers the Remote Holiday Hideaway. Pets Welcome
Tarbert, Argyll – This Beautiful Luxury Detached Cottage offers a breath-taking waters edge setting with Wood Stove and un-rivalled peace, tranquillity and sheer natural beauty. This is a fantastic retreat for 4 people with one double en-suite bedroom and one Twin Bedroom with separate bathroom. The gardens stretch to the waters edge, your only neighbours will be local Grey Seals, Otters, Red Squirrel, Deer and Sea Birds. Pets Welcome
Argyll, West Coast – Remote detached Seaside Holiday Cottage on Argyll's West Coast. This spacious 3 Bedroom detached Holiday Cottage just a stones throw from a sandy beach and rolling west highland hills offers the Remote Holiday Hideaway. Pets Welcome
Argyll, West Coast – Remote Detached Hillside Cottage on Argyll's West Coast, offering the Ultimate Remote Holiday Hideaway Cove Cottage is approx 1 mile from the Sea and sits within a large open garden in an elevated position with distant views of the Hills and Loch Coalisport. Perfect for Hill Walking and Wildlife Watching Holidays and families needing isolation. The West Coast of Argyll offers wonderful scenery with rocky outcrops, inlets, sandy beaches, islands and islets just crying out to be explored. Pets Welcome
Shore Cottage Loch Views Argyll – Detached shoreside Cottage is situated in a spectacular location at the top of Loch Sween offering 2 bedrooms, open fire and patio overlooking the Loch. The boats and yachts moored in the bay nearby make a picturesque sight.
Glen Urquhart, Drumnadrochit, Loch Ness – Luxury Log Cabins with spectacular views across lush countryside in Glen Urquhart, Loch Ness and set in the heart of the spectacular Scottish Highlands, close to world famous Loch Ness and within easy reach of a whole host of attractions, activities and amenities. Pets Welcome
Dunkeld Perthshire Hideaway Cottage – Charming stone terraced cottage hideaway, 1 mile south of the cathedral town of Dunkeld, 13 miles southeast of Pitlochry and 17 miles west of Aberfeldy. Families and friends can find their own little piece of paradise in this sweet period abode, in the picturesque heart of Birnam
Holiday Cottage Ballanter Aboyne Aberdeenshire – This wonderful rural cottage close to Aboyne in the Cairngorms benefits from spectacular views over the Grampians and beyond. Enjoy the two wood burners and fully enclosed mature garden, perfect for alfresco dining and star gazing.
Where would you like to stay ?
The Scottish West Highlands Isle of Skye and the Western Isles The Northern Scottish Highlands
The Northern Scottish Highlands
Navidale, North East Coast – Luxury former croft cottage in the Northern Highlands, Remote, Detached, with Conservatory, Outdoor Hot Tub (with supplement) Jacuzzi bathroom and Mini Sauna, Full Central Heating, Open fire and WiFi. With enclosed garden and easily accessible by car, or public transport even in the winter. Offering spectacular elevated Sea and Mountain its remote hideaway location making it ideal for Night sky watching and the Northern Lights. Centrally placed this cottage forms the perfect base for exploring all the Northern Highlands including the Black Isle, Loch Ness Caithness and an Orkney day trip. Sleeps 6, Pets Welcome
Dunnet Head, Caithness – This unique detached former Croft Cottage is the furthest North Detached Cottage on the Scottish mainland, enjoying spectacular open views of the Pentland firth, Scapa flow and Orkney Isles. Far North enjoys many luxuries including optional extra private Hot Tub Hot Tub (with supplement) en-suite master bedroom, with 2 person Spa bathroom and Sauna and additional family Spa Bathroom. The sitting area enjoys a cosy Log Fire leading to the Conservatory which enjoys 180 degree panoramic land and seascape views. This remote location is perfect for night sky watching, the chance to see the Northern Lights and the local wildlife up to 42 species of wild birds have been seen in the gardens. In addition the Cottage has Full Electric heating and free WiFi All 3 bedrooms have TV / DVD. This cottage forms the perfect base for exploring Caithness, Sutherland, the North Coast, Cape Wrath and Orkney. Pets Welcome
Fort William Luxury Cabin Hot Tub – Overlooked by mountains and surrounded by the crashing sea, this impressive Luxury holiday Cabin offers enchanting views and a truly unique location within the Scottish Highlands. Secluded above a beach and hidden amongst pine trees, this stunning property has been designed to blend in perfectly with the Lochailort landscape, known for its majestic mountains, tumbling sea, and abundance of wildlife
Gardenstown, Aberdeenshire – Secret retreat Log Cabin sleeping with it's own Private Hot Tub set in deep countryside, within private grounds of 3/4 acre with stunning 360 degree picturesque views over the Aberdeenshire countryside. This stunning Log Cabin lies within 2 miles of the lovely picturesque coastal village of Gardens town and Pennan made famous for the film with Bert Lancaster The Local Hero. 1 Pet Welcome
Isles of Skye and the Western Isles
Waternish Loch Bay, Isle of Skye – Detached former croft cottage on North West Isle of Skye "accessed by toll free road bridge" on the spectacular Waternish peninsular. This cottage enjoys many Luxuries including optional extra private Hot Tub (with supplement) Jacuzzi bathroom, Full Electric Heating, Supplementary Wood burner and free WiFi. Its North West facing Conservatory enjoys breathtaking unrestricted views. This a great location to see Eagles and Buzzards, plus its remote location makes it great for Night sky watching and a chance to see the Northern lights. Pets Welcome
Mountain View Cottage Isle of Skye – Resting on the delightful Isle of Skye is this traditional Scottish Island croft Cottage with Stunning Mountain Views, ideal for a serene getaway for a small family.
Isle skye remote hideaway cottage – Just for two this Romantic hideaway Cottage on the Isle of Skye enjoys a superbly unique location in one of the most scenic and peaceful areas of Skye, the cottage, close to the River Brittle with rewarding stunning views of the towering Cuillins, rising steeply from the shore, also seen from the garden and conservatory.
Where would you like to stay ?
The Scottish West Highlands Isle of Skye and the Western Isles The Northern Scottish Highlands
Search 1000's more Pets Welcome Scottish Cottages
1000's more through our partnerships


See many more Pets Welcome Holiday Cottages

Manual enquiry for Pets Welcome Cottages and Lodges

To help us help you find exactly what you are seeking, please advise the following –
1. How many people are in your intended group ?
2. Which area of Scotland do you seek your Holiday ?
3. Does your Accommodation specifically need a Sauna – Hot Tub – WiFi – Log Fire ?
4. The approximate or exact dates do you prefer ? – weekends – Midweeks – Weeks ?


Then press Submit and we will e-mail you a list of all available
Holidays in Scotland
. Including hire rates, direct website links and booking information.